VolunteerIng
We have a number of different volunteer opportunities during the year.
Marathon Pace Team
TRL provides pace teams for the Portland Marathon to lead runners to their target finish times. Typically, pacers run half the race distance, so this is a great way to turn your long run into being a hero for people chasing a Boston qualifier.
Special Olympics
Portland's regional Special Olympics is a stepping stone to the Oregon state meet, U.S. Nationals and ultimately the Special Olympics World Championships. It's a big day, and a major blessing for those who've had the opportunity to assist.
Helping the Needy
TRL members volunteer on the third Saturday of every month at the Blanchet House, a local establishment providing daily meals to those in need. We also donate thousands of lightly used shoes to the homeless and local high schools.
Portland Marathon Pace Team
Our goal, each year, is to provide as many pacers as we can for a wide variety of pace groups, using two runners pace each half of the marathon for a large number of finish times–with a total of four runners for each pace group. Making this work is one of the volunteer highlights of our annual cycle–nearly as demanding as providing scores of volunteers for the Special Olympics, and just as rewarding. If you want to help, contact [email protected].
We do the same for other local races (including half-marathons). There are few things more rewarding than using your normal long run to pacer others to their dreams. And whatever your pace, we probably have a slot for you. Historically, we've paced everything from a 3:00 marathon (6:52 per mile) to 5:00 (11:27 per mile).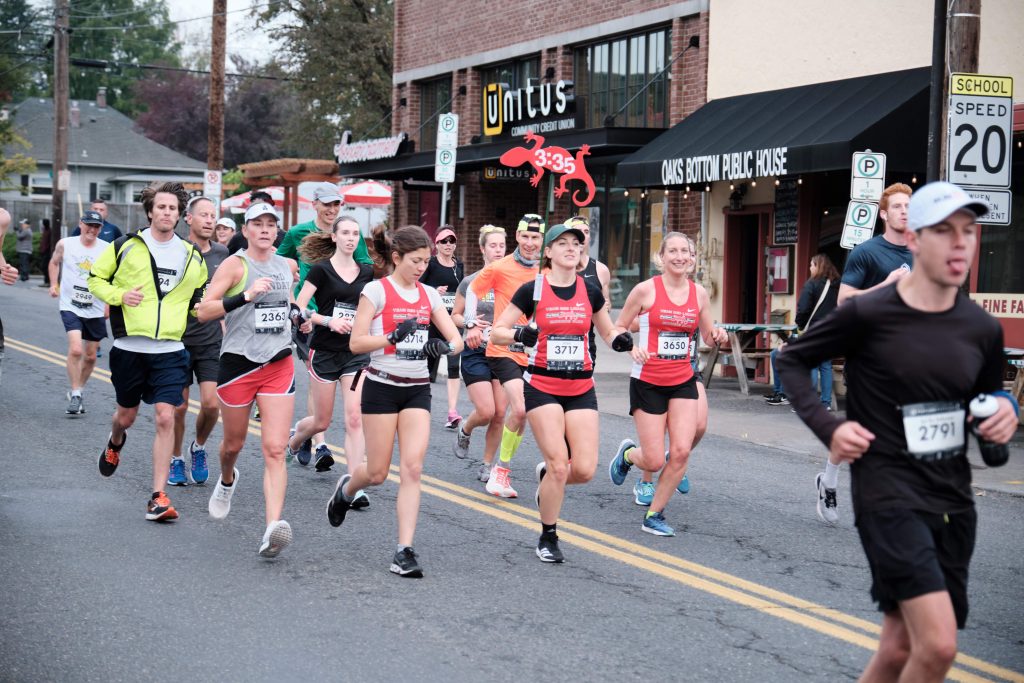 ---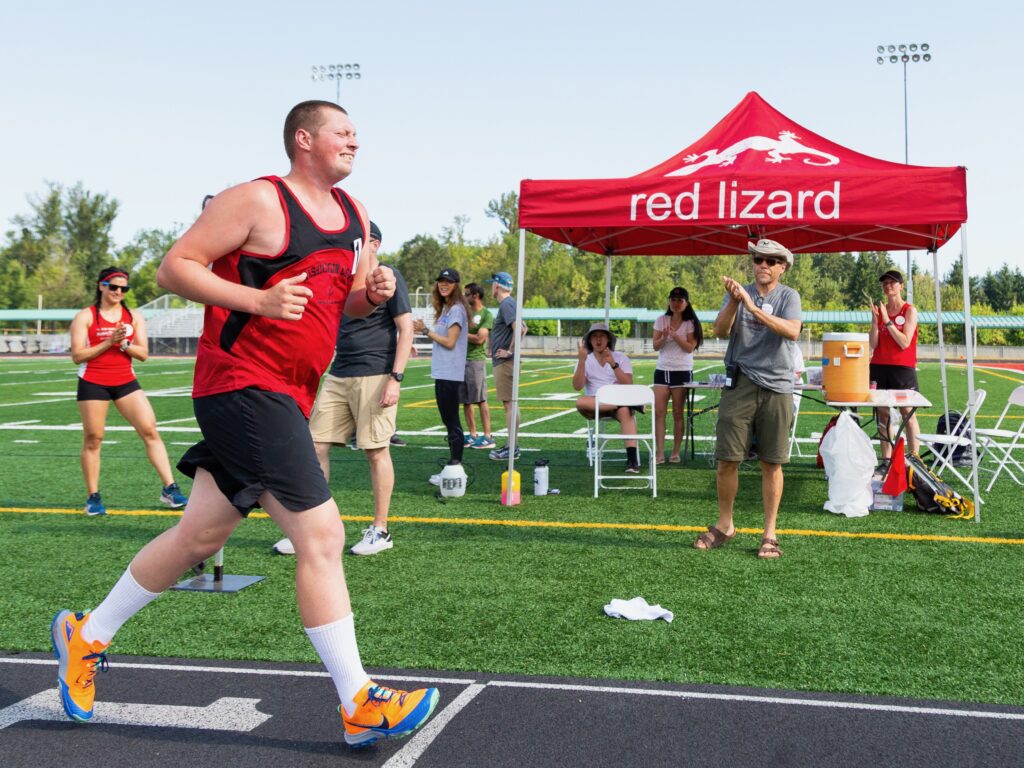 Special Olympics
The 2023 event will take place on Sunday, June 25 at Clackamas High School.
We typically need at least 90 to 100 volunteers to make it go smoothly. You can volunteer all day (usually 8:30 AM to 4 PM) or just the morning or afternoon. All-day volunteers will be provided with a complimentary lunch and all volunteers will have access to free coffee and concessions. Don't worry if you have little or no experience with track meets. What we need are willing hearts and hands – we can teach the rest. This is a very family-friendly endeavor, so feel free to include your kids. Just let me know their ages in advance so we can assign your roles accordingly.
The biggest gift will be the full heart you receive, appreciation from the athletes, and being a part of something truly special! You can sign up or ask questions by posting to one of our social media threads or by contacting Lou Karl at [email protected]
---
Helping the Houseless
Many runners are privileged to have warm homes, clean clothes, good shoes – things we take for granted that others greatly need.
For nearly two decades, TRL has helped those who aren't so privileged by volunteering to help with dinner preparation and service on the third Saturday of every month at the Blanchet House, a local establishment providing daily meals to those in need. Each December, we collect clothing for the homeless. Year-round, we collect used shoes for those in need of warm, reliable footwear: a perfect use for your old running shoes that no longer are suitable for running, but still have lots of walking life left in them. To date, we've collected nearly 3,500 pairs–enough to walk to the Moon and back 4 times. If they are really lightly used, we give them to low-income runners at local high schools. (We can do the same with lightly mused running clothes you no longer need.)